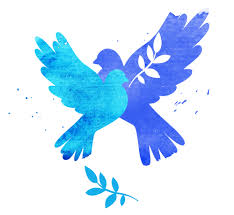 LIFE CONCERNS
There are times in most people's busy lives when they experience emotionally painful events or have unwanted feelings from which there seems no escape. Sometimes the cause is clear - a difficult relationship, a bereavement or an illness. Sometimes however, we feel our lives have become intolerable, we are repeating the same old difficulties time and time again or we just feel stuck. The cause of these feelings can seem to be inexplicable. My aim as a psychotherapist and counsellor is to help couples and individuals to understand their anxieties. Through embarking on the process of psychotherapy and counselling they can come to know and accept themselves and to find their own meanings and ways through their questions and difficulties.
Therapy begins and ends with a therapist who is prepared to know how you feel.
EXPERIENCED PSYCHOTHERAPIST / COUNSELLOR
I am a highly qualified and experienced psychotherapist and couples counsellor, registered with UKCP (UK Council for Psychotherapy) and IACP (Irish Association for Counselling and Psychotherapy), who has worked in the NHS and in private practice in London. I have now relocated to Ardamine (close to Gorey), Co Wexford. I have a long history of working as a counsellor/psychotherapist in the private and public sectors and have a particular interest in people who are struggling with anxieties, conflicts and concerns in everyday life while trying to maintain a stable working and family life. I provide psychotherapy and counselling for individuals and couples and also offer clinical supervision to trainee therapists and practitioners setting up in practice.
Therapy relies on a therapist/counsellor who can be relied on in times of uncertainty, conflict and despair. Not having to bear the unbearable alone makes it more bearable.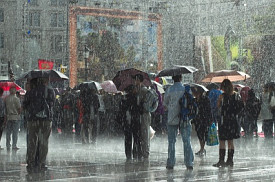 PSYCHOTHERAPY... COUNSELLLING
Psychotherapy and counselling come in many forms and designed to help people from all walks of life. The help I offer ranges from short- term psychotherapy and counselling focused on a specific problem to open-ended psychotherapy and a deeper personal exploration. The aim of both is to reduce the anxiety, confusion and conflict that arise when daily life, work, relationships, communications or boundaries become blurred.
As an experienced psychotherapist and counsellor, I offer help to clients whose difficulties include:
anxiety • stress • depression • eating disorders • loss of confidence • inability to change • relationships • sexuality • bereavement • trauma • abuse • emotional crisis • work issues • uncertainty • panic • phobias • isolation • loneliness • homesickness
Seeking therapy is a brave decision. That first courageous step is the start of an exploration of how one's own mind works and adapts when under threat, often in an 'old' way that can be challenged and changed
See other website pages for more details of how I work.
WEXFORD ... WICKLOW ... DUBLIN
My counselling and psychotherapy practice is located in Ardamine, Gorey, Co Wexford. Close to M11 (Junction 23) and with rail links from Gorey providing easy access for Wexford, Wicklow and Dublin.
"Thanks for all your support. I felt the sessions were really beneficial and you have a very kind and understanding yet professional style."
Life Concerns offers:
Individual Psychotherapy and Counselling – short/long term

Couples Counselling

Clinical Supervison


Common feelings when assistance is helpful:

Overwhelmed and unable to cope with 'normal' issues

Troubled by painful memories/unreslovled issues

Troubled relationships at home or at work

Destructive behaviour/paterns of defeat

Lack of confidence and self esteem

Inability to make decisions

Social inadequacy or paranoia

Unaccounted for physical symptoms

Addictions - sex, alcohol, drugs, work etc

Eating problems

Panic and anxiety

Suffering from trauma or abuse

Difficulites with anger and conflict

Loss and bereavement

All questions, queries and concerns are welcome:
Email: patriciamcentee@eircom.net



Patricia McEntee
Psychotherapist, Counsellor and Supervisor
Gorey, Enniscorthy, Wexford, Wicklow, Dublin 4

Psychotherapy, Counselling and Supervison in Ardamine for Individuals and Couples. Convenient for Dublin, Wicklow, Wexford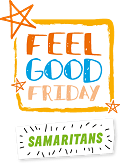 "Thank you to Patricia McEntee Psychotherapy and Counselling who is helping make Feel Good Friday such a successful fundraiser. Samaritans receives a call for help every five seconds, and funds raised will help us answer more calls from people struggling to cope."
Rachel Kirby-Rider, Samaritan's Executive Director of Fundraising